General Manager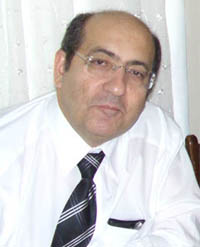 Company owner Dr. Ömer Çakıroğlu holds BSc. and MSc. degrees on Metallurgical Engineering from the Middle East Technical Universtiy and PhD from Istanbul Technical University
After working in leading companies in the Turkish Iron & Steel sector, he formed ARK Industries in 1991
Career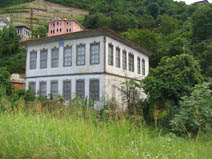 1982 -
Investment group manager in Iron & Steel plant; worked in Ark Furnaced plant, rolling mill investments, prepared feasibility sturies for industrial investments, project management, investment and financial management roles. Gained project management experience in areas including machinery manufacturing, harbor construction, environmental investments.
1991 -
Formed ARK Industry Ltd. to supply machinery, equipment and consultancy services to Iron & Steel sector.
2005 -
Formed steel construction and machinery manufacturing factory in Gebze – Kocaeli, Turkey.
2007 -
Completed EPC contracts for Dust Collection System investments in Iron & Steel plants in Romania, Albania, and Turkey.
2009 -
Formed Çözüm Crane Rental Company and started turn-key steel structure construction jobs, opened Erbil, Iraq branch.
2010 -
Formed Ark-Emre Steel Construction Company and finished 20,000 ton manufacturing and erection job for Mass Global Investment's EAF Steel Plant in Suleymaniah, Iraq